Tailift Z2000 forklift truck was awarded "2011 Taiwan Excellence Award"
2012/01/03

Tailift established in 1973 in Taiwan. With 35 years experience .Tailift co. ltd. is world well know material handling manufacture, announced that it was awarded "2011 Taiwan Excellence Award" for its leading-edge products- Z2000 series New three wheel electric forklift truck. Tailift once again showed it global competitiveness by winning the most important award.
"2011 Taiwan Excellence Award" is organized by TAITRA(Taiwan External Trade Development Council) commissioned by the Ministry of Economics Affairs (MOEA) of the R.O.C government.
Taiwan Excellence is the highest accolade awarded to products that encapsulate Innovalues. Formerly known as the Symbol of Excellence. Taiwan Excellence was set up in 1992 to encourage Taiwan industries to upgrade and incorporate Innovalues into their products. Tailift Z2000 electric forklift truck are awarded in recognition for outstanding performance in R&D innovation, design uniqueness, quality system and global marketing. The award of excellence strengthens Tailift co. ltd. global brand recognition in product innovation and professionalism.
New Z series electric forklift truck cover 5 characteristics Great performance、Operate comfort、Environmental & ergonomic、safety for operator and real value for our customer.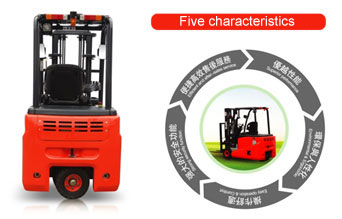 Ultimate Productivity
Total AC system
Reliabbe ZF Transmission
Hydraulic pump motor
Smaller steering wheel. Long operator assist grip. Multifunctional LCD instrument panel
Intelligent Ergonomics and Superior Comfort
Clear view mast. Low front cowl profile. Large ooperation space
Hydraulic control
Hydraulic minlever and joystick with armrest
Deluxe suspension seat
Low Cost of Ownership
Side battery access
Rear service panel for easy service
Long operation hour
Simplify mechanical linkage
Safety & Gold Service
Hydraulic lock out system
Integral heavy duty chassis
Hydraulic control valve switch